Description
SIMPLICITY:
Simplify your access to your ATEM Switch/Software. See the connection diagram below for the ease of use. The control panel offers remote access to 5 audio sources and 10 different scenes.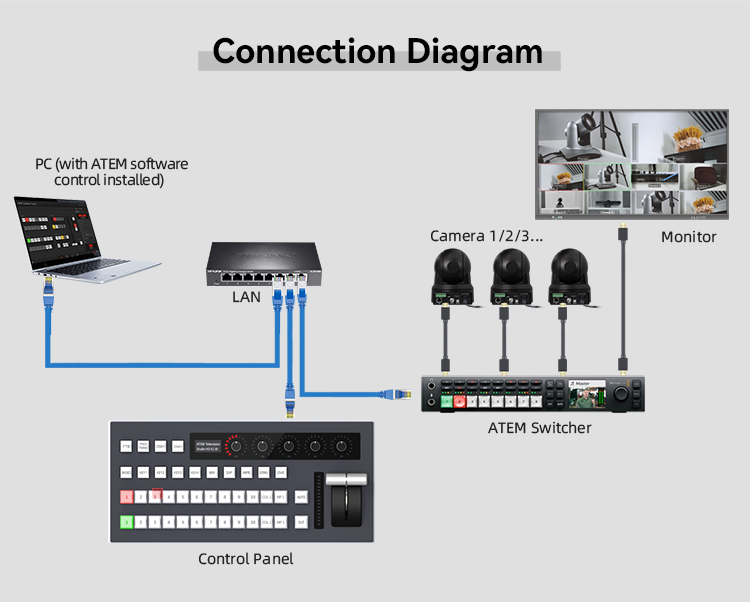 Ease of use for your ATEM Software:
This switchboard control panel is designed to work with your ATEM Switcher software. It will function over POE and drive 10 PGM&PVW channels as well as 5 Audio Channels. This device will give you flexibility and ease of use of your broadcast setup.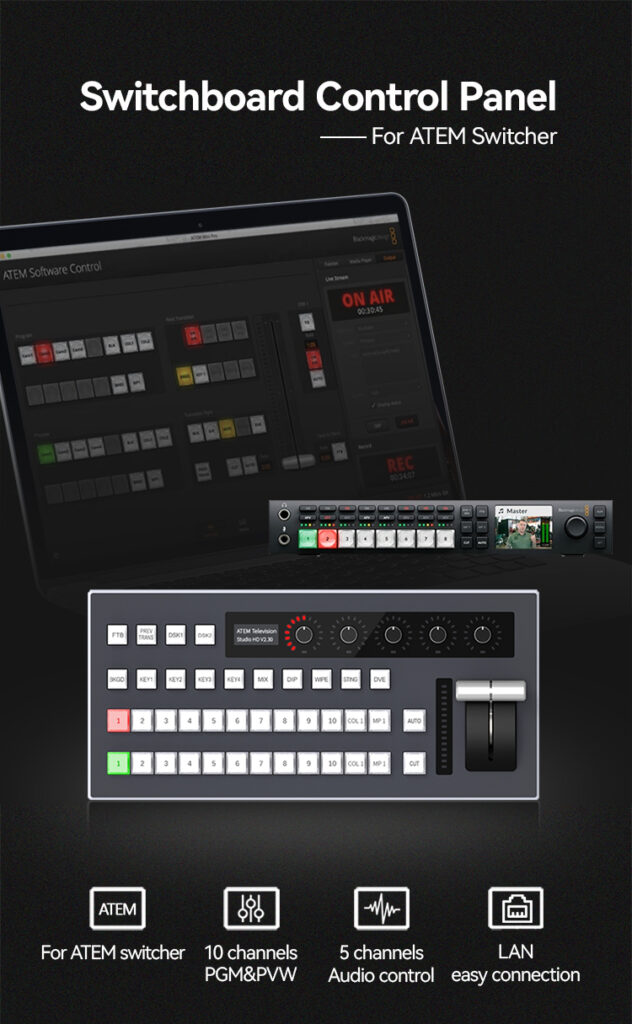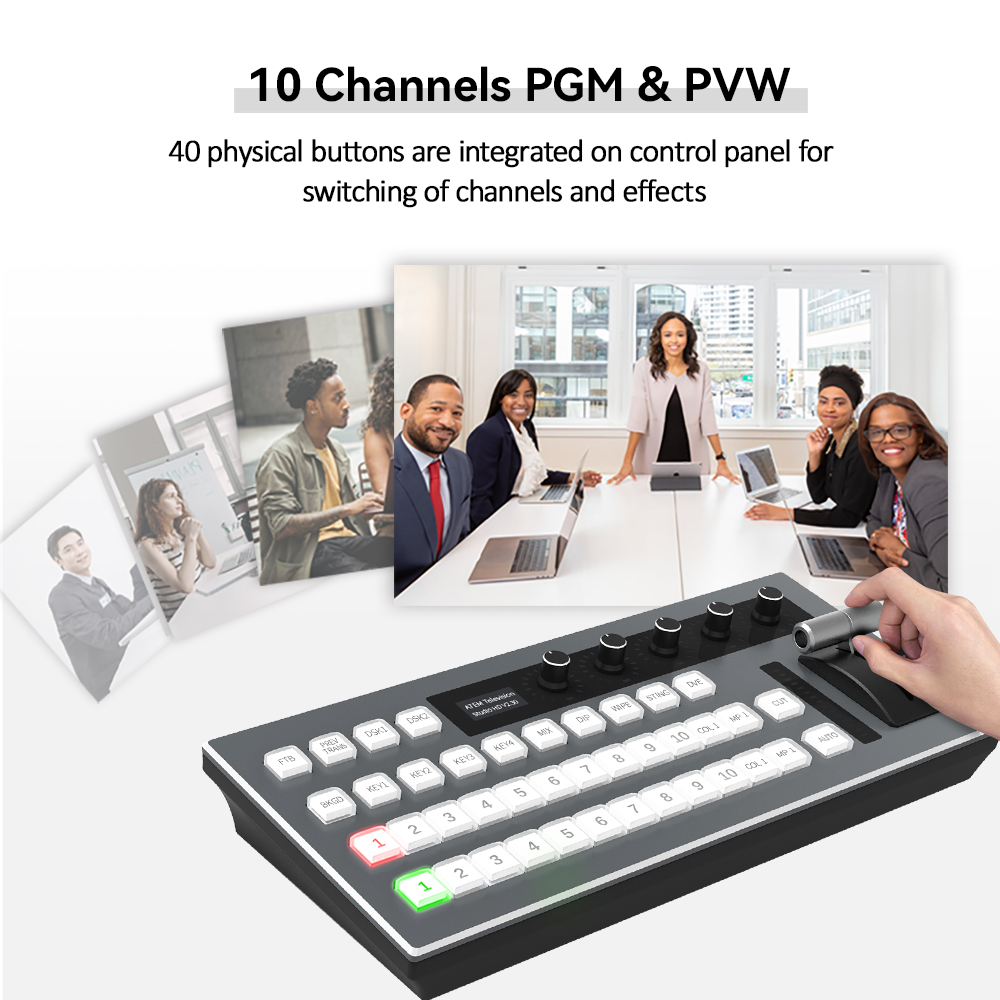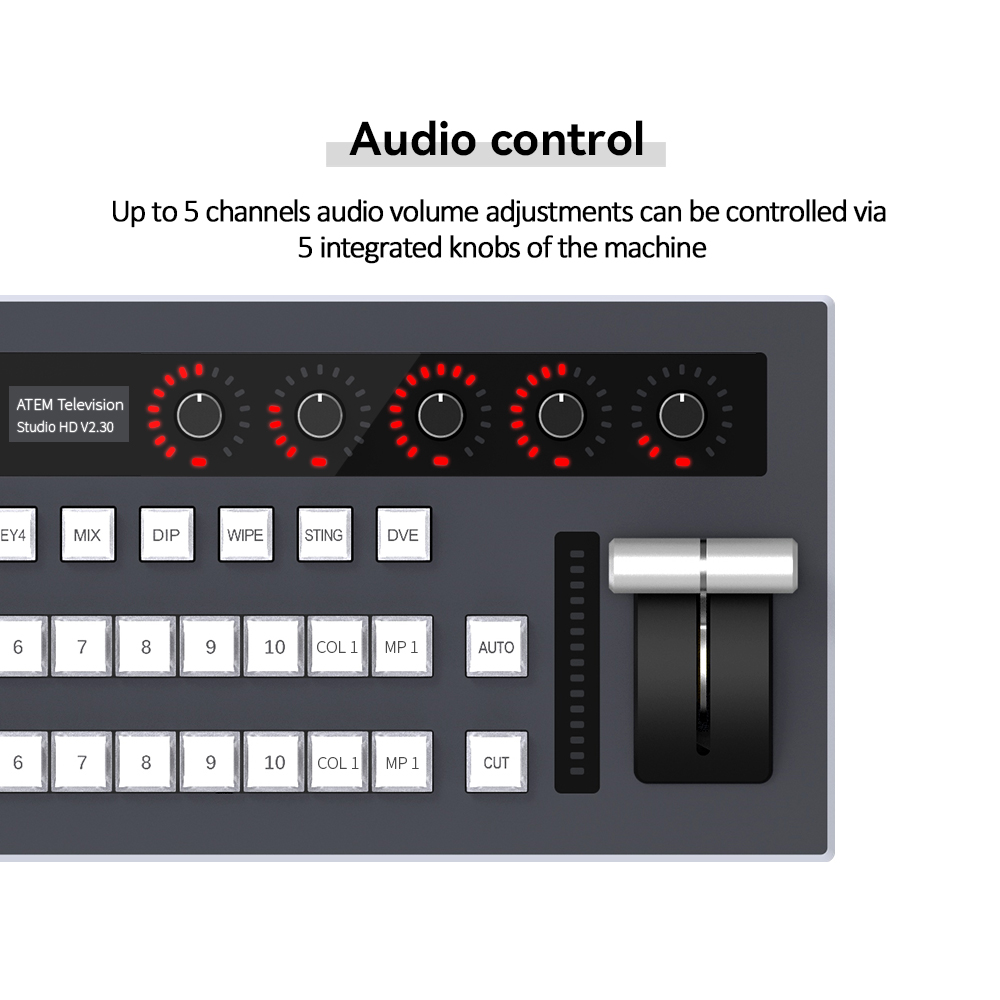 Important Notices:
We sell only the switchboard control panel
We do not provide BlackMagic ATEM Switcher Equipment or Software, you will need to buy the proper related product separately if needed
This product only provides quick operation for BlackMagic ATEM switchers but cannot implement functions that the switchers do not already have
Please refer to the ATEM software manuals that can be downloaded from BlackMagic's website to help understand the application of this switchboard control panel
Special order will take about 2 weeks for delivery