Description
 Jimcom USB PTZ Camera:
The JIMCOM USB PTZ camera series has complete functions, excellent performance, and rich interfaces; advanced ISP processing technology and algorithms make the image effect vivid and lifelike, the picture brightness is uniform, the light color level is strong, the definition is high, and the color reproduction is good. This model can be powered from the USB Cable.  The include power adapter can be used in cases where battery life of a laptop might be a concern or very long USB Cabling. PTZ Cameras are great for Town Meetings, Selectman Meetings, subcommittee meeting, Video Conferencing, Live Streaming, and prerecording content for online influencers.
Live Streaming




OBS Studio
 vMix
Zoom
GotoMeeting
etc

Selectmen meetings
Town Meetings
Subcommittee meetings
Council meetings
Church Services

Video Conferencing

Educational Webinar
Business Webinar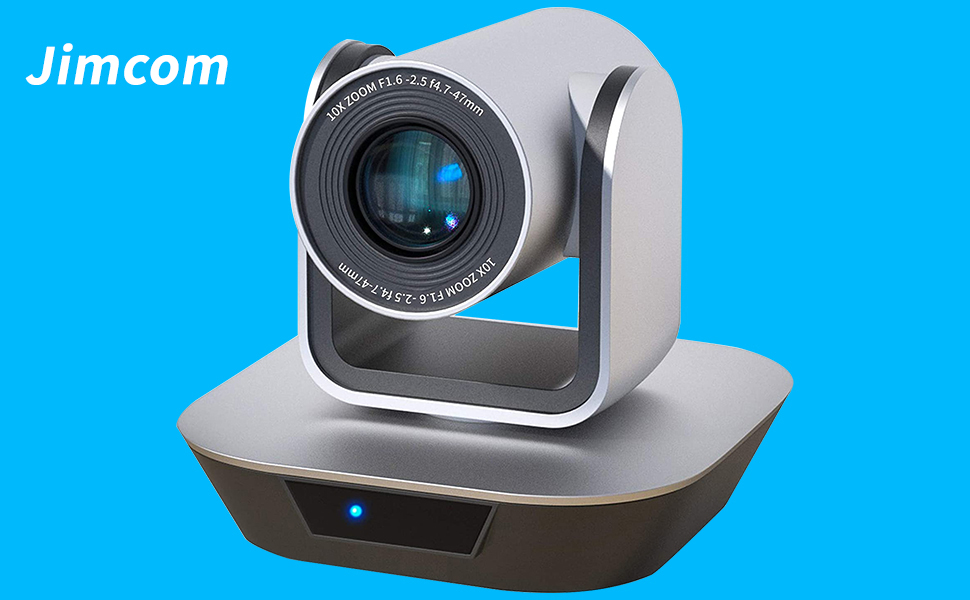 PTZ Camera is supported by Jimcom USA

PTZ camera, broadcast streaming camera, with FULL 1080p, audio input, LAN/HDMI/SDI

IR controller, VISCA, Pelco-D/P protocol

Supports up to 200 preset positions (10 of which are used for remote control setting call).

PTZ cameras can be used for Facebook, YouTube, Skype, Google Meet, and Zoom
Jimcom USA has a growing library of videos and help articles. Refer to the Support page for some of the basic assistance you may need with your product such as the Initial Set-Up.  Subscribe to our YouTube channel and get any new training material as we release it.