Getting Started Video Streaming / Recording - Video Help
To the right you will see a few videos we created to help you get started with your JIMCOM PTZ Cameras.
The first video "Initial NDI PTZ Camera Set-up" which applies to Jimcom non-NDI PTZ Cameras as well, steps you through getting your camera on your local network. This is required so tools like OBS Studio, vMix or an ONVIF / VISCA over IP Joystick.
The next videos is for installing NDI Support on your computer to leverage NDI Tools and the Jimcom NDI PTZ Camera line of product. Installing the OBS-NDI plugin can be intimidating, so we have laid out the details in video format to make this process trivial for our customers.
Important NDI PTZ Camera Firmware Update
Jimcom has released a new firmware update for the NDI PTZ Camera models. This update helps to stabilize the NDI Stream between the camera and your end application with updated NDI software libraries.
You may experience Freezing of the video stream or the inability to connect to the web interface of your camera. If this occurs, restart your camera by cycling the power and update the firmware through the web interface.
The latest version of the firmware can be found in this post. Make sure you select the JUNE2021 version or later.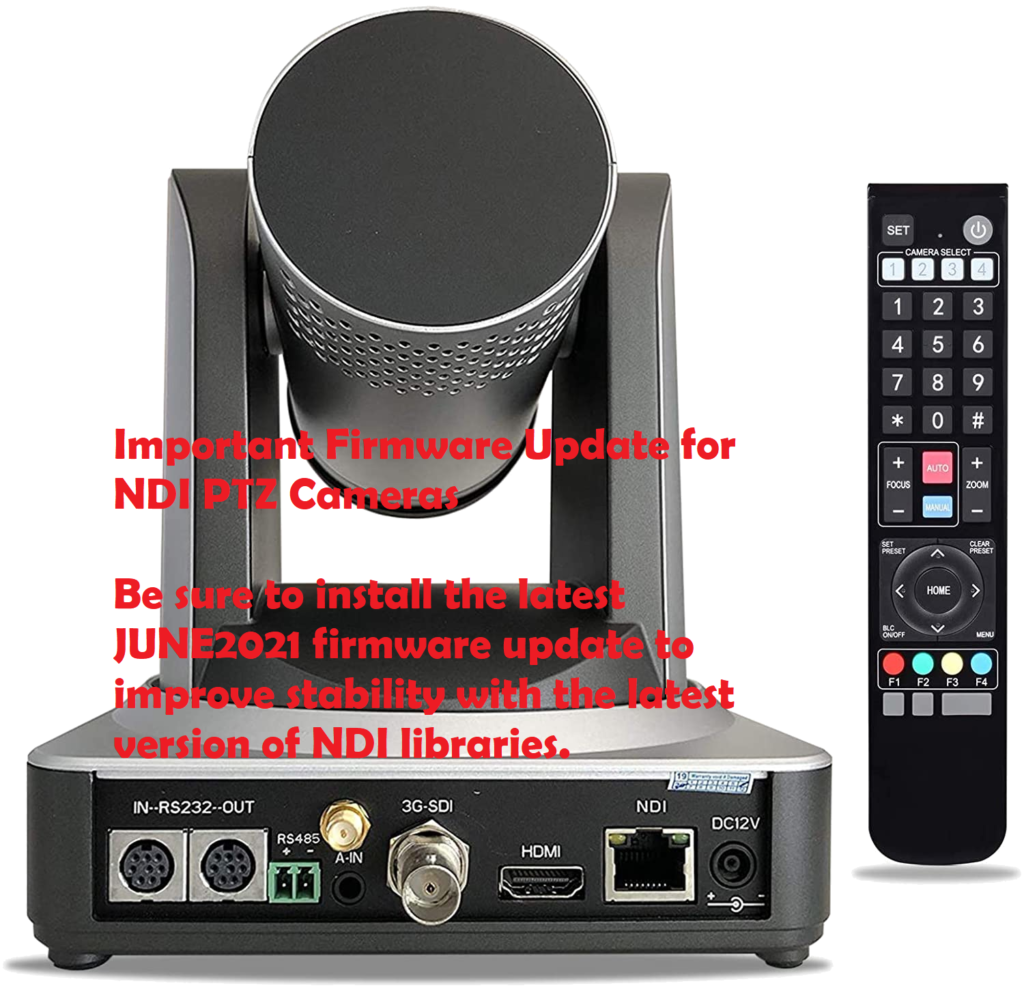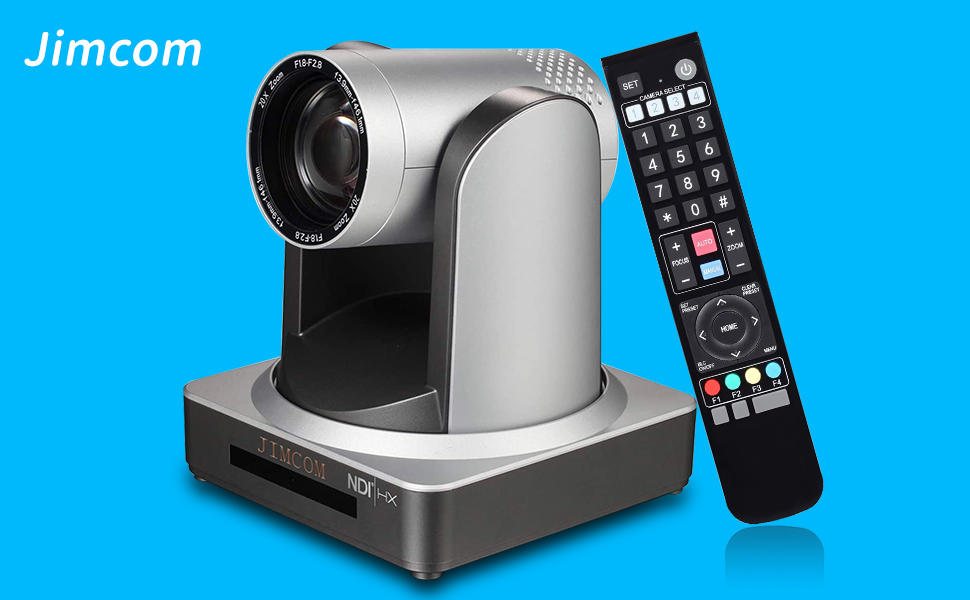 Newest NDI PTZ Camera Firmware
Download Firmware:
(JC-NDI20P-x JUNE2021) <- Eliminates FLASH as Video Preview in Web Interface
NOTE: After installing the first firmware update, you need to clear the cache of your browser or use a new In-Private type of mode to properly see the web interface to implement the 2nd firmware update.
Older Firmware (Please use version above unless directed by Support):
(JC-NDI20P-x JAN2021) <- Eliminates FLASH as Video Preview in Web Interfac
Adobe Flash is at End of Life and not longer supported by most browsers
For many of the Jimcom cameras with internal Webserver, you will need to update the Firmware to use the web based viewer for the camera.
Download the firmware below
Unzip the contents of the file
Follow the instructions in: Jimcom NDI PTZ Camera Upgrade.txt
Please make sure you follow the instructions in order to avoid issues with your camera after the upgrade.
See this post for firmware file download for the 20x NDI PTZ Camera.